Not really a how to guide as there is already one on clutch install but hopefully, it will be somewhat informative to someone else.
Don't know why i started this project today as it is about 1 deg outside. Perhaps, i am just tired of having to look at so many GTO parts sitting around on the work bench and on the garage floor. Trying to clear some space for my snow blower as it will be a permanent resident in the garage for the next few month.
I started the dissembling at around 12pm and stopped at around 3 pm. It was a 30 degs in my garage when i walked in and took my heater a good 45min to get the temp up to 70 degs. I will update as i do more work but it is suppose to be sub zero all week. Cold absolutely kills motivation!!
I had started to remove the driveshaft bolts last week and had to stopped because i didn't have an E18 socket. Summit Racing had a set from E5 to E20 for $14.
I was also trying my best to not have to drop the exhaust but the after cat pipe prevented me from pulling the drive shaft off the locating pin. It was not that big of a deal but 1 of the exhaust bolts snapped during removal. My handy transmission jack was very handy. The worst part of this job so far was the top 2 bolts on the transmission. Talk about extensions!
E18 bolt head. You could have used an hex 14mm socket but i didn't want to take a chance.
$14 from Summit. well worth it.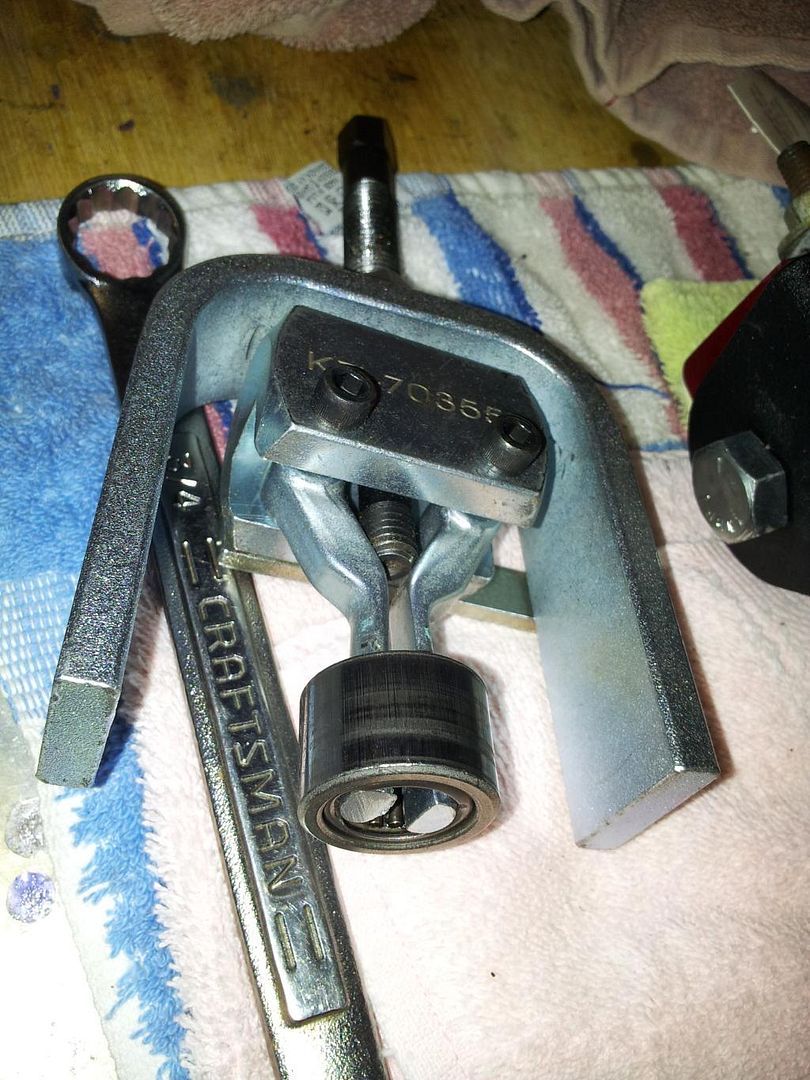 This tool is worth its price too. I think it was $13 from Amazon.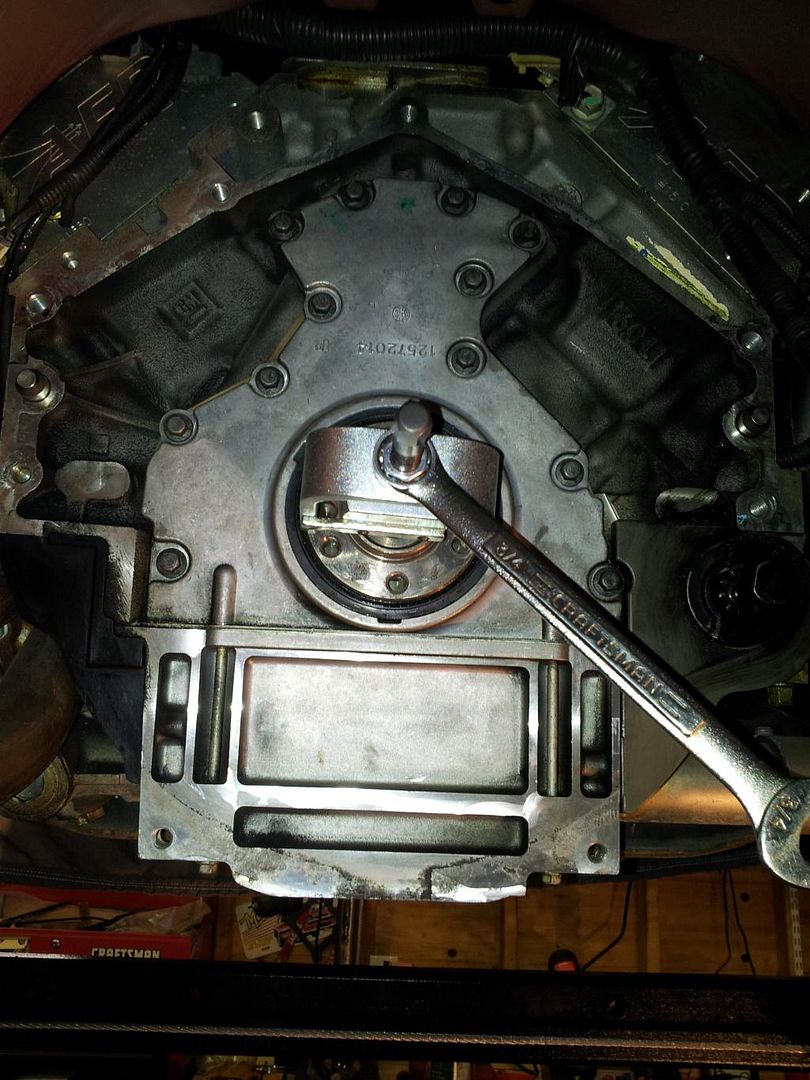 Made pulling the pilot bearing a snap. No slide hammer on the crank. I am tempted to remove the rear cover and find out what the grind number is on the camshaft as i actually don't have the cam spec. The original owner was not given the spec but i think he did mention that it is from TT Performance and it most likely is the Equalizer V3 cam.

Here are some pics of the removed parts and the transmission on the transmission jack.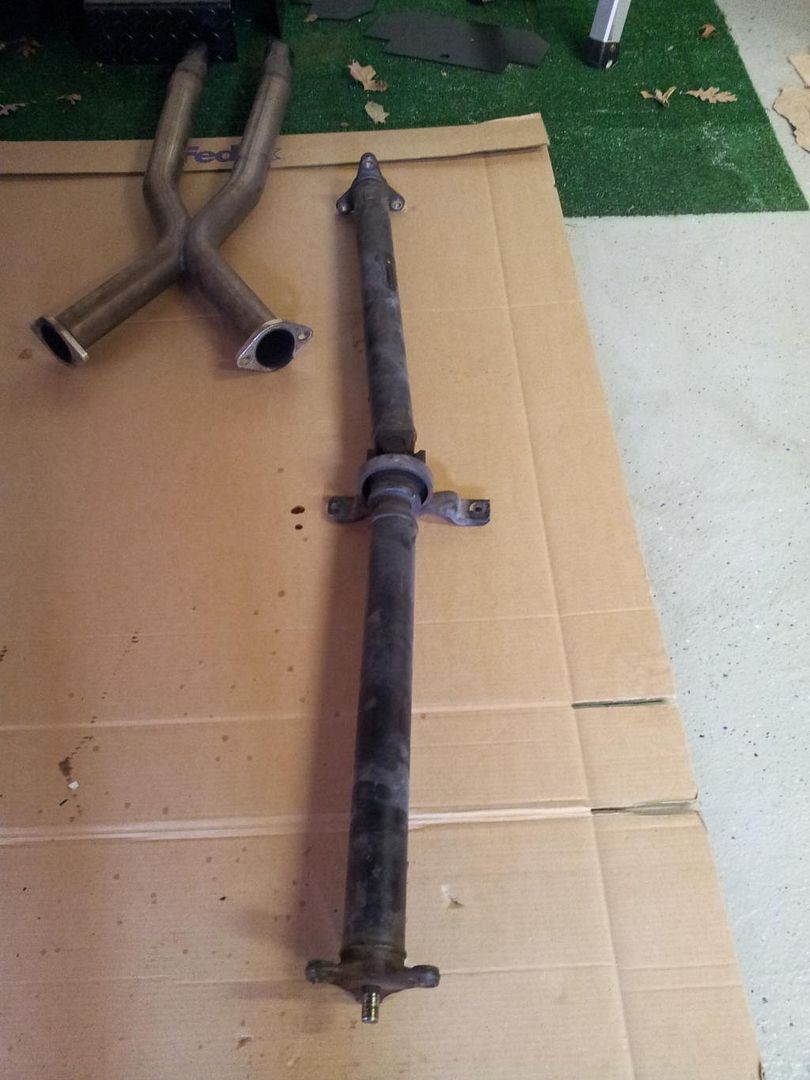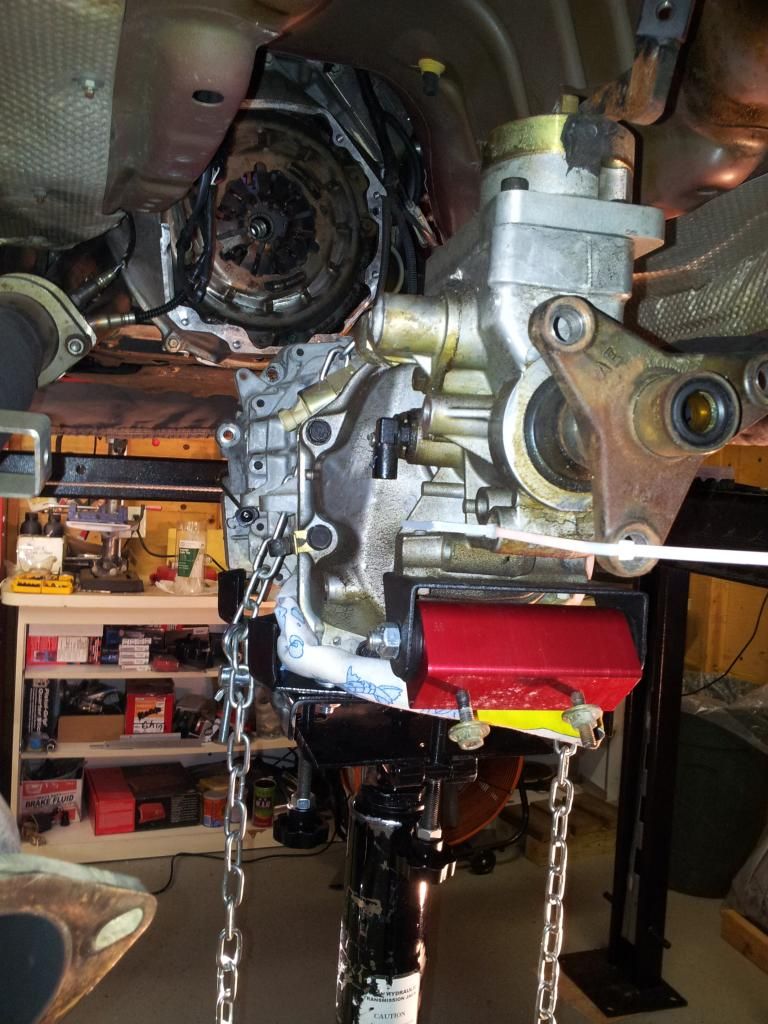 My factory clutch i believe. The car has 13,500 miles on the clock.
Flywheel is in excellent shape too. A few spots here and there.
Transmission on the work bench. Going to try and give it a good cleaning with oil and grease remover. New slave cylinder of course.