I have tried something that may seem drastic to some. Most of you are aware of the "zip tie" method for dealing with the broken bumper mount eyelet clips. If you have removed your bumper cover one too many times and you have torn those mount eyelets, you know what I mean. You can never get the bumper cover to mount flush and you have "the gap:
My mount eyelets on the upper corners of the bumper cover were cracked on the right side and completely destroyed on the left side. I too had drilled the holes for zip ties but found there not enough material to really get a good bite for a zip tie.
Last night we (LSPWR) and I feed a zip tie in and around behind the mount tab / eyelet on the bumper cover.
We cut off the bracket that the tab / eyelet originally mounted to on the car just below the headlight. Allowing extra room and space, and to access the mount hole that the bracket uses on the fender. (I recommend that if you have enough of the eyelet tab remaining, to not bother cutting off the mount bracket on the fender). I only did this in a last effort.
We feed the zip tie in to the now empty bracket mount hole and zip tied the upper bumper mounts in place.
Results, it looks better then it has in years.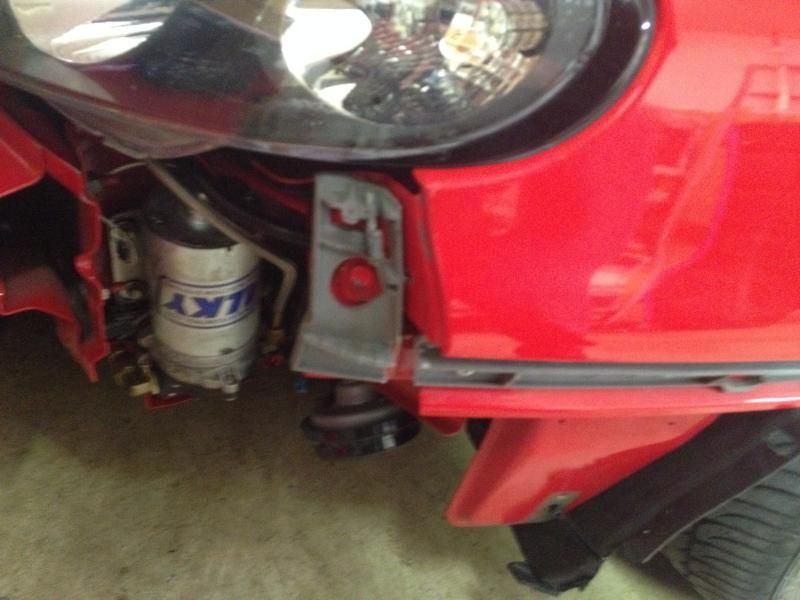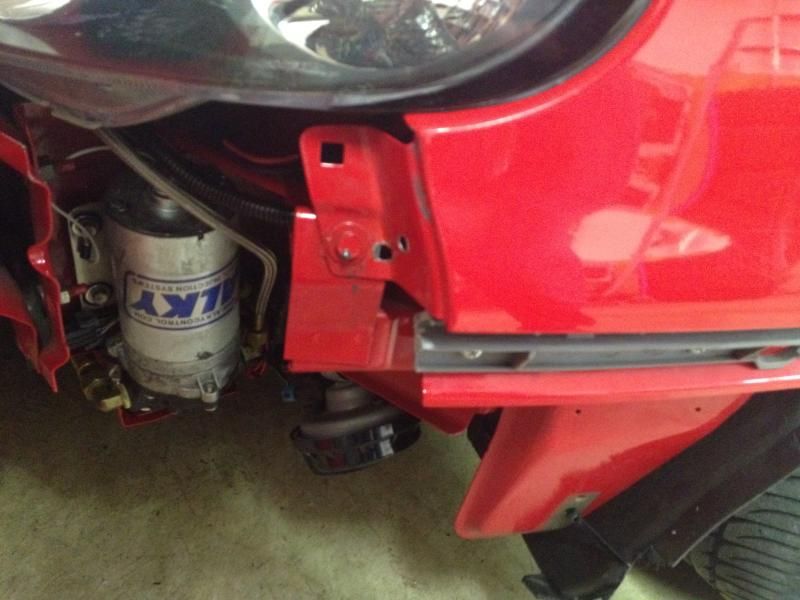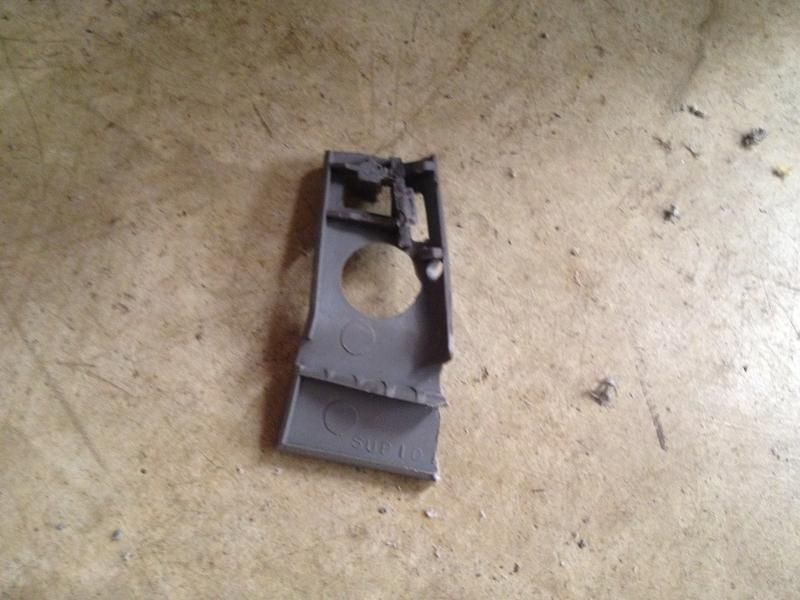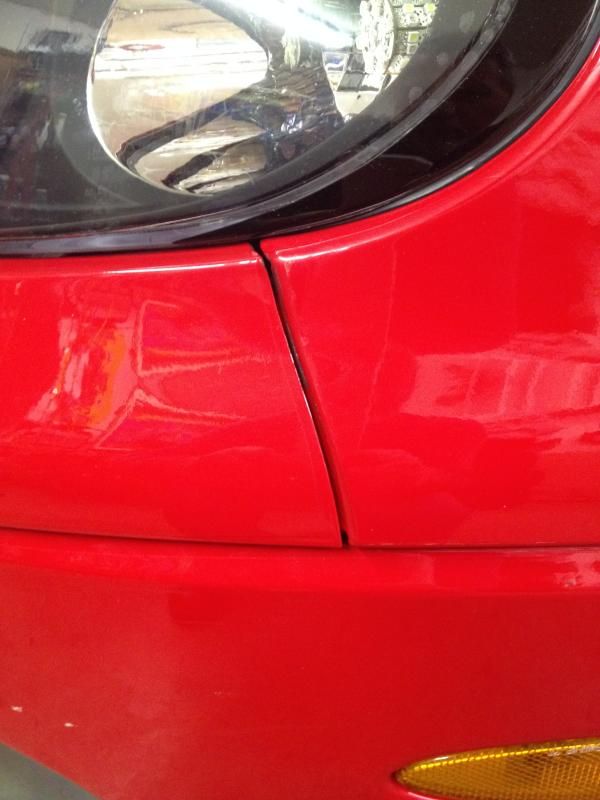 __________________
.
mods.... yep I've done them!
427 TVS2300 Killer Chiller Meziere ETP 245 Lonnie's twin pump system Hendrix-Engineering 8.8 LSPWR mini tubbed with 315's. Converted from M6 to a 4L80E built by FLT Yank SC3000